To the Organization of lectures, training and written examination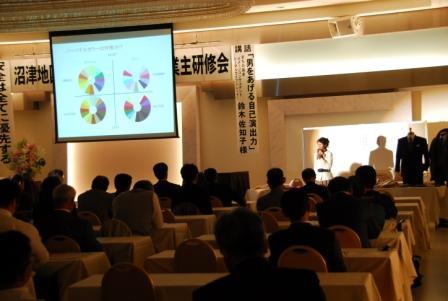 § Schools, educational institutions, companies and corporate seminars

---
Available on the speakers of the various organizations.

Corporate employee training
School and family education classes
Training grants
Municipality
Various organizations and associations
Educational institutions

Clients like the combination programs fit your needs, and we offer.
Please feel free to consult us.



§ Offer course examples

---
● PowerPoint color jutsu
-Live comfortable interior color and color psychology
-Color psychology to mental health
-Give the sales force, image enhancement techniques
-Self directed power up man
-Understand the heart in the color color jutsu
-Color communication in color education course in just 30 seconds
-Parenting help color coordination & therapy
-Color art useful for care
-MOM and baby color seminar
-Self make lectures



§ Lecture and seminar instructor fee

---
Ask organizers of lectures, training, presentations and suggestions from
Lectures technical content (curriculum), to quote our company.
Please feel free to consult us.



§ Possible meeting area

---
Japan nationwide

♦ primary be held region in Shizuoka Prefecture ♦
Shizuoka Atami and ITO-Izu, Izu city, country and, Iwata-Shi and, Kakegawa-Shi and Kosai-Shi and Gotemba-Shi and Shimada-Shi and Shimoda and susono-Shi and, Numazu-Shi and Hamamatsu and Fukuroi-shi and Fuji city and fujieda-Shi and Fujinomiya-Shi and Mishima and, Yaizu-shi and kanbara-Cho and Fujikawa, and YUI-Cho, ogasa, Shizuoka and kikugawa-Cho and Oyama-Cho, Shimizu-Cho and Nagaizumi-Cho and izunagaoka, Shizuoka and kannami, Shizuoka and makinohara city and omaezaki city, River City other


This page has been automatically translated. Please note that it may differ from the original contents.